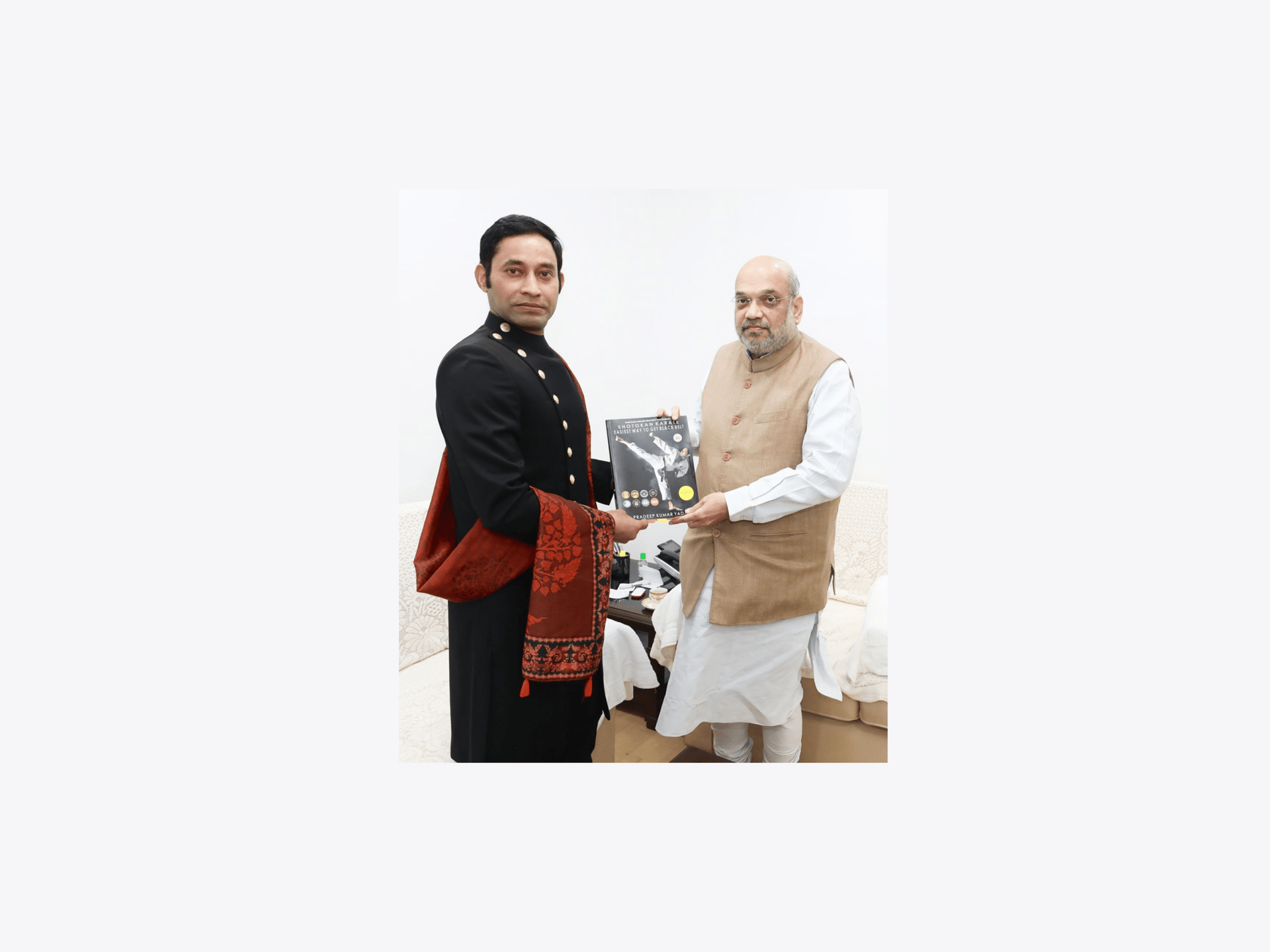 Building a Fit Bharat: The Karate Way

Unlock your potential with the power of karate. Join us and become a Black Belt.


I am Karate Coach Dr. Pradeep Kumar Yadav, and I am incredibly honored to hold a 3rd DAN Black Belt from the World Karate Federation, Spain. Over the years, I have been fortunate to receive more than 40 national and international awards, including prestigious honors such as the Nelson Mandela Noble Peace Award, Sardar Vallabhbhai Patel Pride Award, and Mahatma Gandhi Darshan Puraskar. These accolades recognize my unwavering commitment to providing karate training to over 50,000 underprivileged children since 2005.
In addition to my coaching endeavors, I have achieved distinction in the literary world. My book, "Shotokan Karate: Easiest Way To Get Black Belt," has earned recognition in 160 countries through its availability on Amazon. Furthermore, I take immense pride in holding 5 World Records associated with this book.
As the designated "Fit India Ambassador," I have had the privilege of being acknowledged by the Honorable Home Minister, Shri Amit Shah, for my efforts in promoting national unity and integrity through the sport of karate. It is an absolute honor to be nominated for the Highest Civilian Award of India by the Honorable Chief Minister of Haryana.
I remain committed to the promotion of karate, physical fitness, and the well-being of our nation. Thank you for your continued support on this incredible journey.